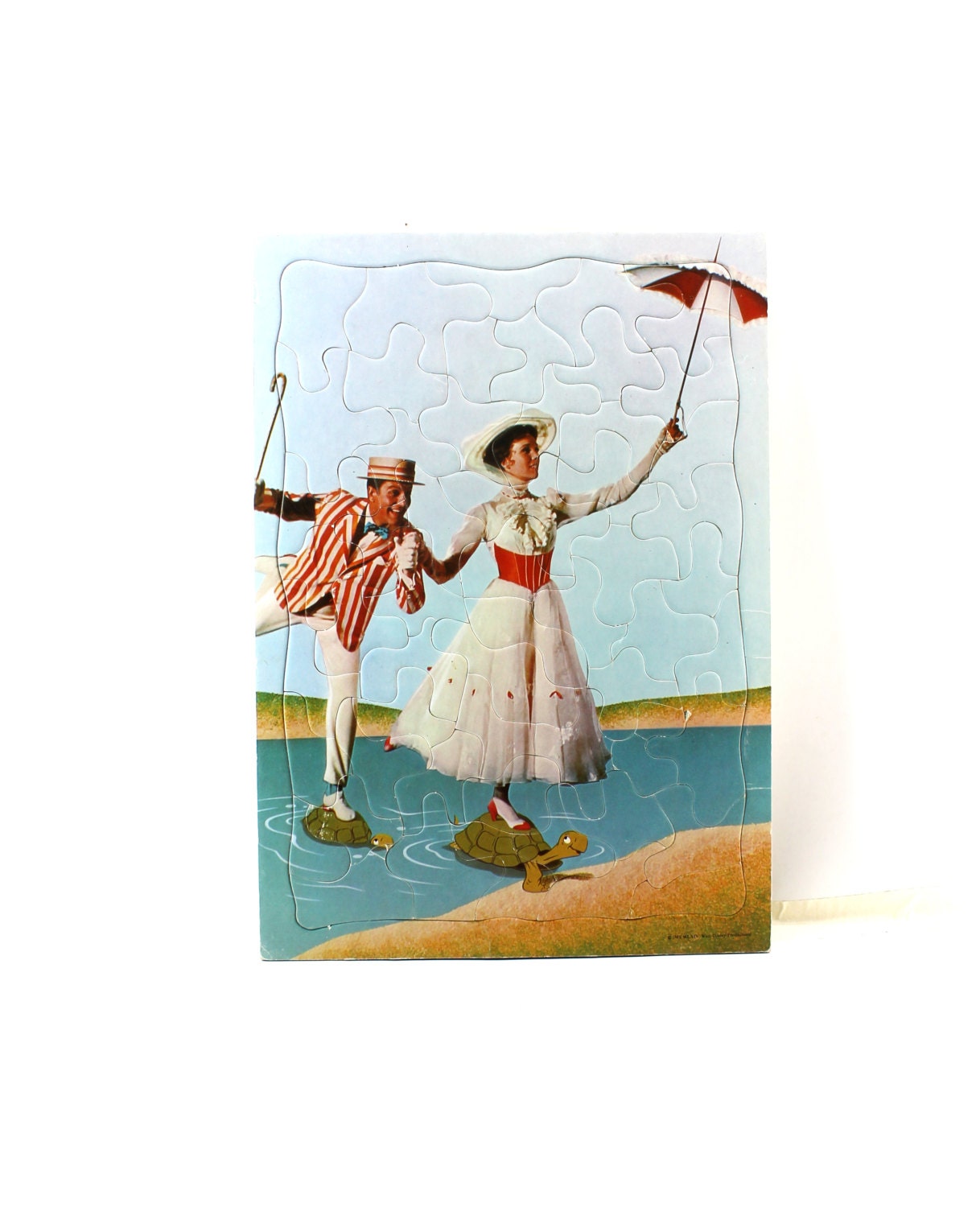 It is just quite impossible for me to be unbiased about this film as I have adored the 'Mary Poppins' movie since I was a child. I must have seen it when it was first released and then I began collecting all the jigsaw puzzles depicting scenes from the movie. I remember I had 4, and I never tired of emptying the pieces out and re-building the picture. I mean I really really really loved that film.
Belly won a prize at a fancy dress party dressed as Mary, and since Zig was old enough to be able to learn the songs and before he really understood the whole thing, we have often settled in to watch the DVD. He knows all the songs and has his own favourite bits. Now of course he thinks he's a bit big for it all, but if I start singing he will always join in, if there is no one watching.
Steve and I saw the stage show in London just before we came back to Oz in 2007 and we both had a little cry, and Steve can still be heard singing along to 'Let's go fly a kite', when the movie is on, though I rather imagine he would deny this.
Yep I love it!
So off I went to the pictures to see this latest adaption. I should have given thought to the target audience, but I didn't. I thought it was made for people like me even though it has a PG rating. I went off to the gold class lounge and bugger me if people weren't there with their bloody, rattle the wrappers, jump up and down, I've gotta pee, children. Well that was a pisser. It took great control to block out all the shit and just focus on the movie but focus I did and it was lovely.
Tom Hanks and Emma Thompson were very good. I believe after just the smallest bit of research that that whilst the movie did take a few liberties with the truth, Mrs Travis was something of a strange old stick and Ms Thompson managed to capture her well. My impression of Walt Disney is that he was more than a little bit of a bastard but Mr Hanks' portrayal is of a likeable jolly father figure, and the hard arsed business man elements were blotted out. No surprises there as it is a Disney release.
So it ain't a documentary, but I enjoyed it greatly.