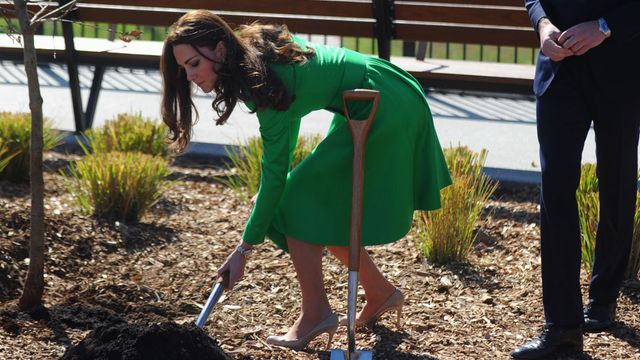 The online news today is full of PM Mr Abbott's slip. He needed some help with the protocol of titles and pronunciation.
In the 2010 film starring Australian Geoffrey Rush as King George VI's speech therapist, then Queen Elizabeth instructs Rush's character: "It's 'Your Majesty' the first time. After that, it's 'ma'am', as in 'ham'. Not 'ma'am', as in 'palm'".
Yeh he called Kate ma'am as in palm, but who really cares.
I am tempted to think that the bigger blunder might have been when Will referred to Mr Abbott as Mr President. I mean if he was Mr President that would put paid to all the royal pomp and ceremony and it wouldn't matter a damn how ma'am was said.
I watched Will's speech twice and heard the same thing twice, but a fella in the park argued that he was referring to the president of the senate. So now I am not as sure, but it makes for a bit of a giggle anyway.
Less significant but a still little vexing was when Will confused a Bilby with a Wombat.
I am left wondering who does the prep work for these formal affairs. Everyone seems so much more at ease out in the yard, even if that means digging a hole with a big shovel while wearing skinny high heeled sandals...I am surprised that the 'Elf and Safety dick allowed that to go ahead!!
No-one seemed to be enjoying the formality at today's reception, and I reckon everyone would have been more comfy in an old 'School of Arts' building sitting around on mixed matched wonky chairs chomping up an egg and lettuce sanga. They could all be a bit more real and with less pressure to get it right, maybe they could all be a bit more smiley or actually laugh out loud.
So as they hit the bed tonight I reckon it might go a bit like this.
Him: Bugger!! I can't believe I said Mr President. Aussies don't sound the least bit like Yanks. I hope Grand mama isn't too pissed with me for fuelling the republican debate out here. And even if Oz does became a republic, I hope that means they will still swat our bums in cricket.
Her: Don't worry Mr Windsor, the ham / palm debate will rage on longer I am sure. Only the rabid lefties will carry on and they are not all our target audience.
Him: And I am sure I will be forgiven for making the Bilby / Wombat gaff. There are just so many weird arse animals here, I don't know how anyone keeps up.
Her: Set the alarm a bit earlier will you, cos I have to try and scrub all that dirt and shit off my heels. So I've planted one Old English Oak today, have you got anymore....wood for me to bury.
Him: Climb aboard Ma'am as in Ham, and help Your St George slay a dragon.
Her: That was yesterday you silly (
peaks under the sheets)
Happy St George's Day to all the POOMMMMMMs AHHH.